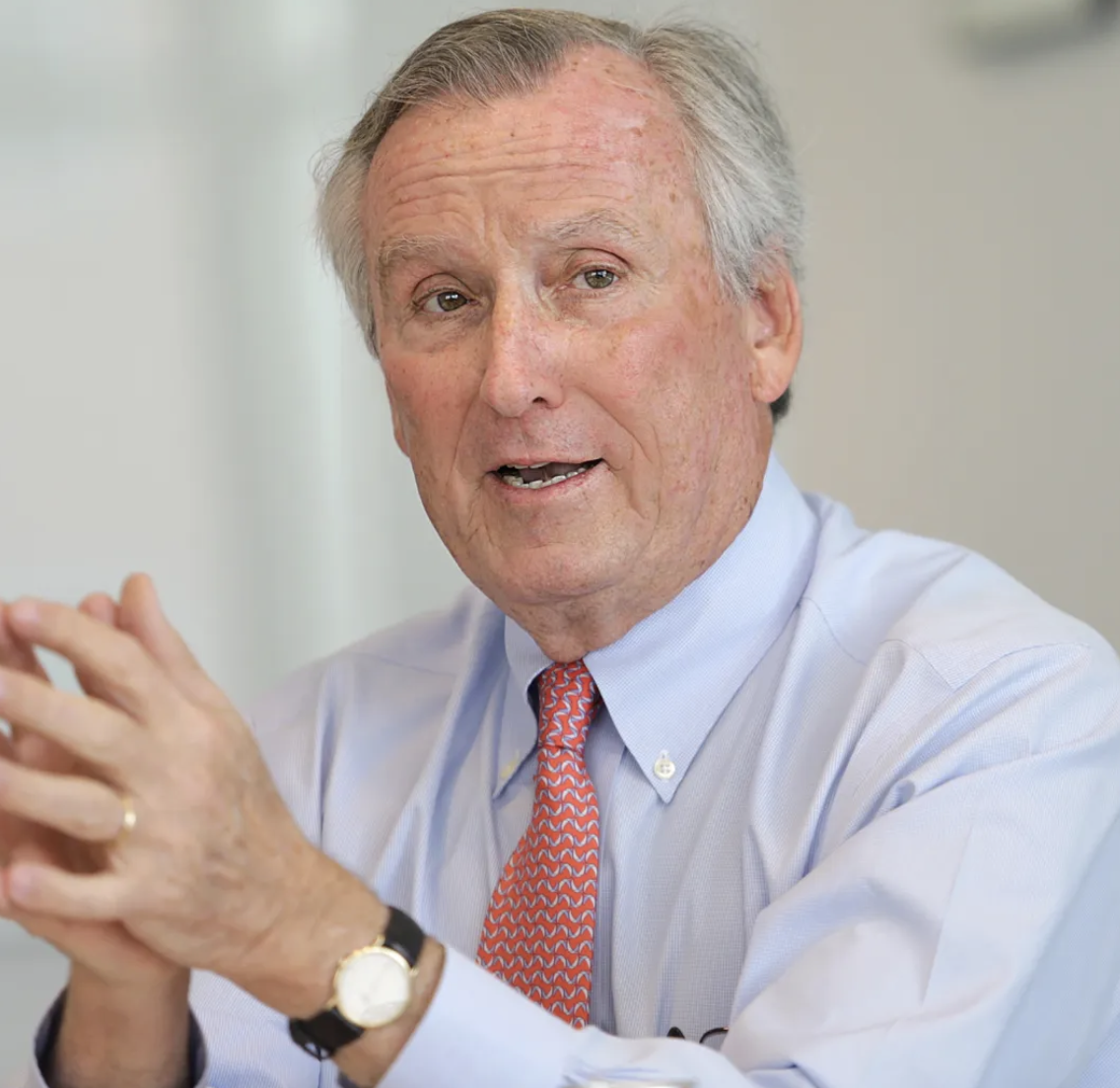 Virginia has lost an unparalleled servant-leader in Dubby Wynne, and we have lost a cherished friend and colleague.
We extend our heartfelt sympathy to Susan and the members of Dubby's family.
As a director of the Virginia Business Higher Education Council (VBHEC), Dubby Wynne gave generously of his time, talents, and resources for more than two decades, conveying in his uniquely compelling way to governors and legislators of both parties the importance of higher education investment and innovation in the Commonwealth.
As persuasive as Dubby's advocacy was, his impact on higher education policy at its intersection with economic development was even greater.
Under his visionary leadership, the Council on Virginia's Future documented the steps necessary to make Virginia the national leader in educational attainment, laying the intellectual foundation for VBHEC's ground-breaking initiative to add 100,000 bachelor's and associate's degrees by 2025. As a member of Governor Bob McDonnell's higher education commission, Dubby then helped write that initiative into the Commonwealth's law and policy, championing the landmark Higher Education Opportunity Act of 2011 known as the "Top Jobs Act." More than a decade of progress in higher education reinvestment tied to the state's most pressing workforce needs followed.
Believing that the future of the Commonwealth lay in talent-focused economic development and regional cooperation, Dubby next teamed with his dear friend, then-VBHEC chair Heywood Fralin, the late Tom Farrell, and other forward-looking business leaders to develop the collaborative regional program known as GO Virginia. Launched initially through VBHEC, GO Virginia brought business, education, and government leaders together in each region for cooperative effort on business recruitment, job creation, and workforce development. After serving as the founding chairman of the GO Virginia State Board, Dubby took the helm of the business-led GO Virginia Foundation, spearheading the current talent pathways initiative designed to meet the talent needs of the highest growth industry clusters in each region and to help keep young people in Virginia for post-graduation employment.
A tireless leader in his home region as well as the state level, Dubby also found time to give back to the higher education institutions and system that had helped prepare him for success in business and in life. He led the University of Virginia as a two-term member of the Board of Visitors and as its Rector. He served with distinction on the board of his undergraduate alma mater, Princeton University. And he helped shape education policy as a member of the State Council on Higher Education for Virginia (SCHEV).
Dubby's remarkable success as a business executive has been well documented, but what he accomplished after that impressive career is truly extraordinary. Few people in "retirement" have thrown themselves so completely, relentlessly, and consequentially into efforts to make life better for others. As Governor Youngkin aptly stated, "Dubby Wynne has left a forever mark on the Commonwealth. He dedicated his immense experience and his life to improving economic opportunity and prosperity across Virginia. His heart for philanthropy and his giving spirit truly made a difference in peoples' lives."
We celebrate today the life of a wonderful friend and revered colleague who lived out his faith by serving others. Young Virginians of all backgrounds, regions, and circumstances have more abundant educational and employment opportunities today, and will enjoy even greater promise in the future, because of Dubby Wynne's warm heart, penetrating vision, and selfless hard work.
Dennis H. Treacy
Chairman, VBHEC

M. Kirkland Cox
President, VBHEC